Testimonials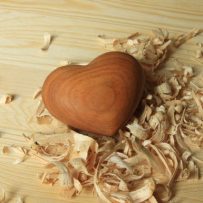 Customer feedback is an important part of any business.
I'm particularly proud of the level of service I offer my customers, and I am grateful that this is reflected in their feedback and considered opinion.
Feel free to read through the testimonials below to see what my customers have to say, not only about how I have looked after them, but also about how quickly and carefully I completed the work for them.
I'm extremely grateful to everyone for taking their valuable time to send me their kind words…
Testimonials
Quality does speak for itself but we feel that it's necessary to put pen to paper in order to acknowledge excellent quality combined with first class service. Thank you David, for an amazing job of unbeatable quality, and excellently executed. We have no hesitation whatsoever in recommending you to others.
David completely stripped out my previous bathroom installation, he helped me design the new layout, retiled the bathroom and fitted my new suite.  He works very tidily, arranged the collection and disposal of my old suite and building materials and everything was complete in just a few days. His prices were very reasonable and he's a pleasure to work with. I have since used David's handyman services for a couple of other small projects to help me get my house around and I have no hesitation whatsoever in recommending him to others.
I recently had fencing and a raised flower bed installed in our garden and although it was only a small job it was dealt with professionally and done to a very high standard. David is a great guy, very friendly and very hard working. We have already highly recommend his  services to friends of ours and will be using him for future gardening and handyman projects.
Due to medical reasons, last year I was no longer able to look after my garden but David came to my rescue. I'm really pleased with his work and I love how my garden looks now. David's work was very clean, very reliable and he was flexible, including being reasonably priced. I have no hesitation in recommending him and I will definitely ask him to carry out any work needed in the future. Thank you.
David provided a written estimate quickly, arrived when we agreed to start the job and he completed the work within the estimated time. Apart from good workmanship he takes a lot of care over design and arrangement. The end result was an excellent bathroom renovation and I would certainly use his services again.
Next Steps
If you get stuck or you need a helping hand, and you live within 30 minutes from Cambridge then please call me on: 01223 244 442 or my mobile: 07742 003 497 or email me: david@davidattlesey.com You'll find my prices are very reasonable and I'll be happy to help you out wherever I can!