Caring for Wood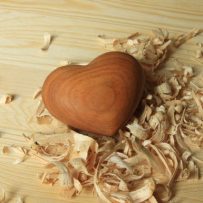 Caring for and preserving your fine wood furniture is not really as difficult as it first may seem.
Over the coming months I will be sharing my hints and tips for caring for your wood furniture, such as repair techniques, and I'll also be giving my suggestions on how to deal with things like cracks in wood, scratches, burn marks, paint marks, and wax.
To guarantee many years of beautiful looking wood furniture it's best to keep any pieces out of direct sunlight and well away from heat sources as these can warp wood, or even worse it could dry the wood out, drain the colour, and leave it looking pretty washed out and ugly.
To get us started, here are some of my "Top Wood Care Tips" that should help you to care for, and clean your wood furniture to keep it looking as good as new for as long as possible.
Everyday care for your wood furniture
Before you decide how to clean your piece of furniture, you need to determine what type of finish it has on it and use the appropriate cleaning or polishing products.
You should use a lint-free cloth to polish your furniture on a regular basis. Use just a little furniture polish on the cloth and rub the surface to get a beautiful shine.
When choosing a furniture polish, use the same type for each cleaning, either oil- or wax-based, to avoid those pesky polish smudges. Wipe in the direction of the grain of the wood whenever possible.
Special cleaning tip
When it comes time to remove built-up wax, use either mineral spirits or a synthetic turpentine with a soft, lint-free cloth. Clean the entire piece with the product, not just the area that's soiled.
Removing watermarks on wood
One of the most common problems that I often have to deal with is removing the white marks left on wooden furniture by water or steam, such as the ring left by a wet tea cup or coffee mug, or from an over-filled flower vase. Here's my tips on how you could remove these stains.
Here's how to remove white watermarks from wood
Spread about 2 Tablespoons of mayonnaise on a paper towel
Place the paper towel on the white water mark. Press lightly
Leave the mayonnaise on the stain about 15 minutes
Lift the paper towel and check the stain. If the mark remains, rub more mayo into it again and check it later
The stain should be gone, but reapply if necessary
Consult a furniture or antiques expert in your area if more elaborate repairs are needed
See my TIPS below for important information
My Tips for removing white watermarks from wood
Always follow the manufacturer's instructions for the particular finish of your furniture
The sooner a white mark is treated, the better
If in doubt, test the procedure in an inconspicuous area first
If you don't have mayonnaise, you can substitute oil. Leave the mayo or oil on overnight for older stains
Call a refinishing specialist for advice if stain is stubborn or old. Get professional advice from an antiques expert when dealing with valuable furnishings
Next Steps
If you get stuck or you need a helping hand, and you live within 30 minutes from Cambridge then please call me on: 01223 244 442 or my mobile: 07742 003 497 or email me: david@davidattlesey.com You'll find my prices are very reasonable and I'll be happy to help you out wherever I can!
David is a professionally trained tradesman, ready to undertake handyman jobs in Cambridge and around Cambridgeshire. Connect with David on Google+